This is how we are socially involved
When it comes to Corporate Social Responsibility, Micronic's approach is progressive and proactive. In addition to our annual support to a number of local and international charities, we strongly encourage engagement with the local community. In cooperation with "Werkbedrijf Lelystad / Concern voor Werk" we offer opportunities to work, learn and reintegrate to members of the local work force who experience a distance to the labor market. Next to that, Micronic is a recognized training company and offers work placements to students as part of their studies. In 2018, Micronic was elected as best qualified learning company in Lelystad, the Netherlands. We also serve as a judge for the annual STEM Design Challenge which showcases talents of young members of the community.
Well-being of our employees
This is what we do to help our employees to stay healthy and motivated:
Make sure employees use their vacation days to keep an optimum work-life balance
Regular activities to keep up the team spirit
Create an open and informal atmosphere to stimulate creativity and new ideas
Offer trainings and courses to develop talents further
Promoting a more sustainable world
At Micronic, advancing scientific research to enhance the quality of life is our corporate goal and that extends to our commitment to safeguarding the natural environment for future generations. We've implemented environmental activities into our daily operations, and continuously work toward goals to increase efficiencies and reduce waste. In addition, Micronic constantly strives to utilize and develop solutions that minimize the impact on the environment – whether it is an energy efficient injection molding machine, plastic recycling, waste sorting, eco-friendly packaging, plug-in hybrid cars for our sales team, or high-density products that promote efficiency at our customers' sites. In our efforts to reduce our environmental footprint we've received a PRS Green Label for our contribution to the circular pallet re-use system.
Micronic takes further responsibility with respect to the environment by its internal environmental management system which is certified by Lloyd's Register Quality Assurance (ISO 14001). We're committed to comply with and where possible, considerably exceed all applicable laws and regulations related to environmental protection.
Leading the industry with sustainable products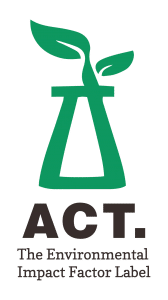 Micronic has joined an elite group of manufacturers committed to product transparency and sustainable procurement. ACT is the first environmental impact factor label for laboratory products, developed by the non-profit My Green Lab. ACT—which stands for accountability, consistency, and transparency—is designed to provide critical information on the environmental impact of laboratory products.
The Micronic 1.40ml and 4.00ml tubes were independently audited by Sustainability Made Simple and verified by My Green Lab, and now carry the ACT label. Reading the ACT label, also known as the Environmental Impact Factor (EIF) label, is simple: the lower the score, the lower the impact on the environment in terms of manufacturing, energy and water use, packaging, and end-of-life.
How to recycle our labware products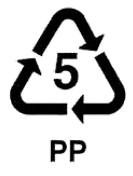 Micronic sample storage tubes, screw caps and racks (Roboracks and Loboracks) are made from Polypropylene (PP) which is considered safe for reuse. To recycle products made from PP, the #5 category, please check with your local recycling program and company protocol.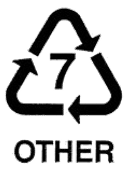 Micronic ULT racks and Comoracks are made from Polycarbonate (PC), due to its rigidness for ultra-low temperature storage. The #7 category was designed as a catch-all PC and "other" plastics, so reuse and recycling protocols are not standardized within this category. Please check with your local recycling program if these products are considered safe for recycling.
How to recycle our labware packaging

Micronic cardboard boxes carry the RESY-symbol. RESY guarantees the complete disposal and reuse of the packaging. To recycle the packaging, please check with your local recycling program and company protocol.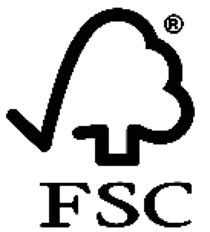 Micronic cardboard boxes carry, in addition to the RESY-symbol, the FSC Mix label, which indicates the wood within the product is from FSC-certified forests, recycled material or controlled wood. To recycle the packaging, please check with your local recycling program and company protocol.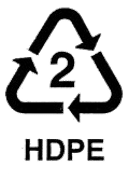 Micronic labware is packed in air-tight plastic bags because of cleanroom products. These bags fall within the #2 category 'High Density Polyethylene' (HDPE). HDPE is one of the easiest plastic polymers to recycle. To recycle the packaging, please check with your local recycling program and company protocol.